My passion is to offer my Clients the freedom that they deserve by offering top-notch, behind-the-scenes online business support.
Whether you don't have enough money to hire a full-time employee or simply need someone with advanced software skills that you may not have in-house; I am here to help.
Virtual Support Gal, LLC is different from your average freelancer or firm. All work is officially taken care of by me, the owner. I STRIVE to become part of your team and work with you on a one-on-one collaborative basis.
I also have a variety of skills in different areas including both the administrative and technical realm.
More About Elizabeth Lehmann Hill
Owner & Found of Virtual Support Gal, LLC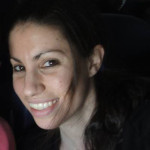 I have over 10+ years of experience helping busy Small Businesses with behind-the scenes, ongoing administrative and technical support. I've worked with a variety of small business clients including Business Coaches, Realtors, Office Managers, Online Retail Stores and Small Teams.
My Clients tell me that I have a knack for keeping all the back-end tasks organized. I'm also personally a pro at Photoshop, database management, contact list configuration, Mailchimp and even WordPress. I sometimes even help optimize websites and blogs!
I come from a background where I understand much is needed to be done for your business to run smoothly. You can't possibly do it all yourself. I help streamline your processes while taking care of the technical headaches and tedious back-end tasks needed for your business to grow.
I have a BA in Communications from Quinnipiac University and have extensive experience working with various online platforms and accounts.
Learn more about my services
Save
Save
Save
Save
Save
Save
Save
Save