My passion is to offer my Clients the freedom that they deserve by offering top-notch, behind-the-scenes online business support.
I've had over 10+ years working with WordPress website maintenance and social media/online accounts. I now also assist with business administration & customer service including email newsletters & database management. See more details about my services.
Whether you don't have enough money to hire a full-time employee or simply need someone with advanced software skills that you may not have in-house; I am here to help.
Virtual Support Gal, LLC is different from your average freelancer or firm. All work is officially taken care of by me, the owner. Outsourcing is not an option. I strive to personally deliver work up to strict standards. I become part of your team and work with you on a one-on-one collaborative basis.
About Elizabeth Lehmann Hill
Owner & Found of Virtual Support Gal, LLC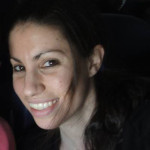 I have over 10+ years of experience helping busy Small Businesses with behind-the scenes, ongoing online support. I've worked with a variety clients and target Dealers, Designers, Landscape Firms, Home Decor Professionals & Small Businesses.
My niche came from my own personal passion. I love indoor decor and the outdoors. I also have a love for art & photography.
I come from a background where I understand much is needed to be done for your business to run smoothly. I help streamline these processes while taking care of the headaches and tedious back-end tasks needed for your business to grow.
I have a BA in Communications from Quinnipiac University and have extensive experience working with WordPress, Pinterest and various shopping cart & online accounts. I enjoy helping update my Client's online presence with their beautiful products, arts & designs.
Learn more about my services
Save
Save
Save
Save
Save
Save
Save
Save